Enjoy the sunshine and relax in the pool or sea with Floating Lounge Chair and Bed! Its Ergonomic design provides plenty of support and an abundance of comfort. It adjusts to your preferred reclining position and size and is easy to inflate and deflate for quick and compact storage. It allows your body to cool in the water and gives you a relaxing and comfortable experience.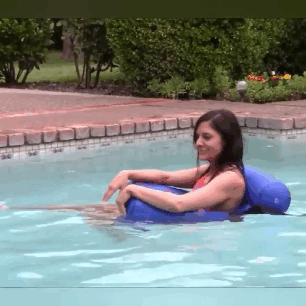 ADJUSTABLE Control your sitting or reclining position quickly and easily Two sets of straps allow you to position yourself comfortably no matter your size Whether you're sitting upright or fully reclined you'll experience semi-submerged buoyancy to keep you cool all day.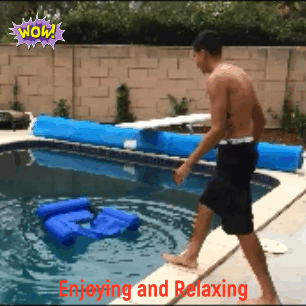 DURABLE You spoke we listened Now made from quick-drying quality denier nylon with upgraded reinforced stitching at the straps Sidearms and headrest feature integrated inflatable bladders made of strong 12 gauge vinyl Based on customer feedback we've made the necessary improvements to ensure that your Floating Water Chair Lounge is built to last
COMFORTABLE Sidearms and headrest feature integrated inflatable bladders made of heavy-duty vinyl to provide back and arm support for all-day lounging in the pool floating on the lake or drifting on the river In this floating lounge chair you'll always be semi-submerged so it's easy to keep cool under the hot summer sun!
PORTABLE The sling seat and flexible lower backrest allow for the chair to compact together as needed for easy on-the-go use Going on vacation? Simply deflate the bladders and pack the chair in your luggage!
Measures 42-inches wide by 38-inches Long - fully reclined Seat measures 27 inches wide by 15 5 inches deep from seam to seam Product Weight 1 2lbs Recommended for Adults.
People who bought this product will also buy:
🎉🎉Rainbow Cloud Drink Holder